Home > Creative Journal Tours > Memoirs of a Scottish Journey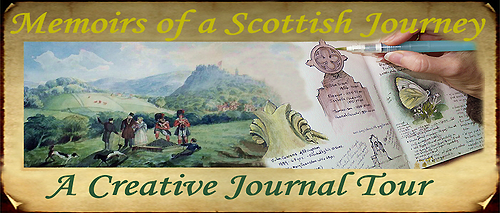 As a good introduction to Creative Journalism, we offer a four day package to explore Scotland's ancient historic centres of Edinburgh, Stirling and Scone. Remember that all our tours can be undertaken in part to fit into your own travel plans.
Day 1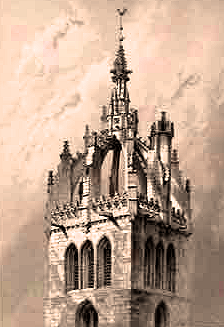 Begins in Edinburgh where we will begin an exploration of the City's unique historical townscape and document the journey using a series of sketches, photographs and annotations. This tour will include such notable and architecturally distinct buildings and structures as: Saint Giles Cathedral, John Knox House, Royal Scottish Academy, Grey Friars Church (famous for Grey Friars Bobby) Canongate Church, Sir Walter Scott's Memorial, Calton Hill,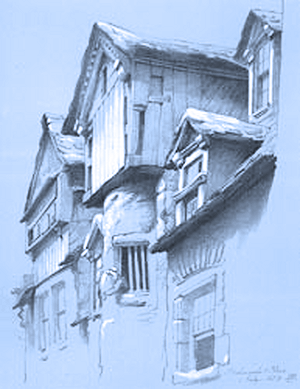 Palace of Holyroodhouse and Edinburgh Castle which  dominates the City Centre Skyline. During our exploration of the Capital we will also take time to stop and observe architectural detailing of Edinburgh's lesser known buildings, normally missed in casually walking through busy streets but nevertheless which make a valuable contribution to it's character. The day will also include a highly unusual view of the city from a 360 degree perspective, using a Victorian type camera obscura and a rare opportunity to see an exhibition of Dutch landscape paintings currently being exhibited at Hollyrood House.
Day 2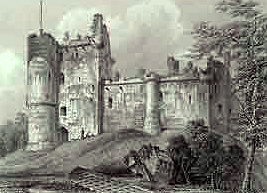 We tour the city of Stirling. With its mighty castle perched dramatically on a rocky ridge above its rooftops, Stirling is one of the most scenic and historic towns in Scotland. The City was once Scotland's capital and is still known as being the gateway to the Highlands. Several Scottish Kings and Queens have been crowned at Stirling, including Mary, Queen of Scots, in 1543. Here the group will be taken on a guided walk within the Old Town Conservation area and be encouraged to sketch and describe what they see using their journal. The morning will include visits to Stirling Castle, Church of Holy Rude where James VI of Scotland was crowned, Cowanes Hospital and the Duke of Argyll's Lodging House. The morning will be completed at Gowans Hill, a parkland area within the City which has a history closely associated with the Royal court and from where there are fine views of the nearby Wallace Memorial. In the afternoon we will travel to visit Doune Castle on the banks of the River Teith. This impressive and very picturesque located castle, was built in the late 14th century for Robert Stewart, Duke of Albany and Regent of Scotland from 1396-1420. We end the day in quiet reflection and sketching, by a visit to Medieval Inchmahome Priory on a secluded island within the Lake of Monteith.
Day 3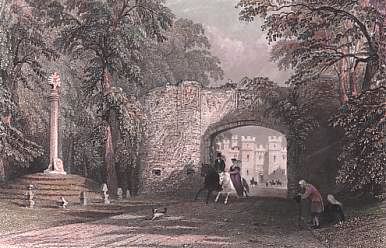 We begin by visiting Saint Serfs Kirk in Dunning, Perthshire, which contains the Dupplin Cross. This is a richly decorated 3m high stone Pictish cross, was until recently stood in a field on the north side of the river Earn overlooking the ancient capital of the Picts at nearby Forteviot. The Pictish theme is continued later in the morning by a visit to Scone in Perthshire, former home of the Stone of Destiny. This is an oblong block of red sandstone used for centuries in the coronation  of the monarchs of Scotland, including the infamous Macbeth and Robert the Bruce,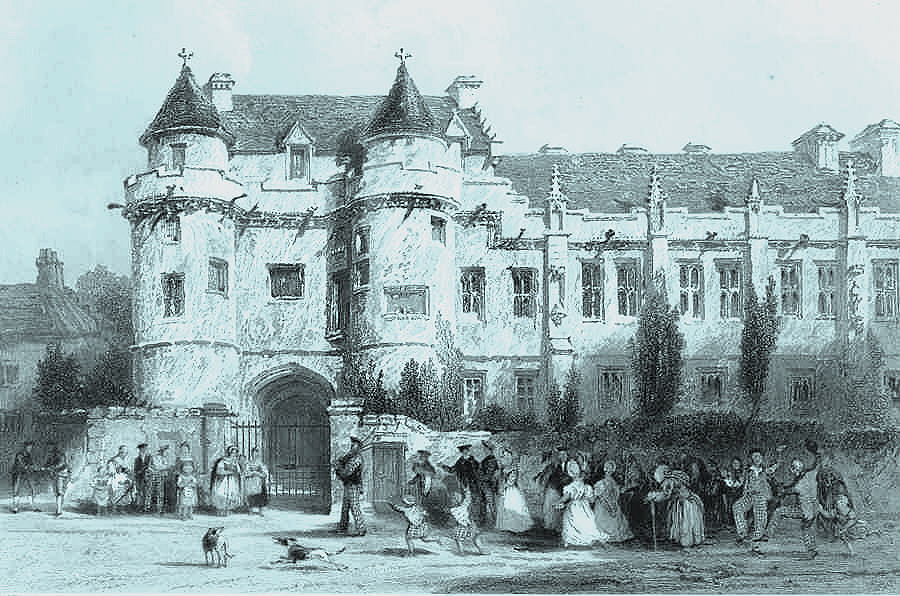 until its removal by King Edward I of England. The present Scone Palace was built on the ruins of the old Abbey and Bishop's Palace destroyed during the time of the Reformation and today houses a unique collection of furnishings and artifacts. The grounds of the Palace house magnificent collections of shrubs, with woodland walks and a Star Maze, providing a study of landscaping form for the journal.In the afternoon we will travel into Fifeshire to visit the picturesque Medieval village of Falkland at the foot of the Lomond Hills. At the heart of this pretty village is Falklands Palace a country retreat of the Stuart Kings of Scotland. The palace was further developed by James IV who enlarged the Great Hall in the North Range and built the East Range. The most extensive rebuilding was carried out by James V who employed Scottish and Continental masons to transform the entire building into an elegant Renaissance palace reminiscent of a French Chateau. The gardens include the original tennis court built in 1539 which is the world's oldest tennis court still in use.
Day 4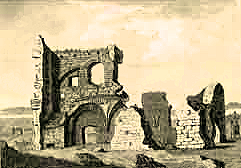 The last day of our tour, we will return to the Edinburgh area for a study of it's impressive landscapes and picturesque settings, which inspired such famous artists as Thomas Naesmith and Henry Raeburn. The tour will start by visiting Rosslyn Chapel situated south west of the city. Founded in 1446 the Chapel was originally named the Collegiate Chapel of St Matthew and is famed internationally for its ornate stonework and mysterious symbolism, which have been linked with the Knights Templar, the Freemasons and the Holy Grail. Many books and hypotheses involving Rosslyn Chapel, have been published over the last 30 years, the most popular being Dan Brown's 2003 novel "The Da Vinci Code". The chapel was subsequently used as a setting for the movie of the same name in 2005. Prior to lunch we will visit the atmospheric ruins of Saint Anthony's Chapel, situated on the crags overlooking St Margaret's Loch,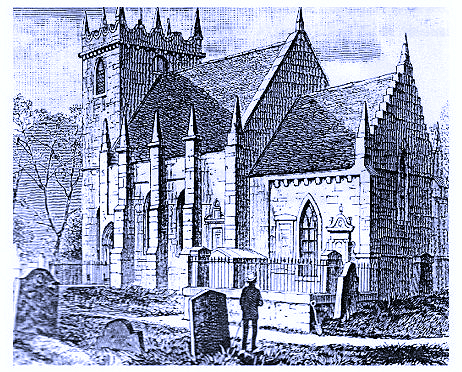 for a sketching study. The day will conclude by a visit to Duddingston Kirk which in the 19th century was ministered by the Scottish painter and cleric John Thompson. Thompson believed in working outdoors, observing directly from nature and was greatly influenced by the painting techniques of Rosa, Lorrain, Poussin, Raeburn and renowned English landscape artist Turner who visited his studio overlooking Duddingston Loch. Adjacent to the Kirk is the famous Dr Neal's garden, recently awarded the Queen Elizabeth The Queen Mother's Medal, by the Royal Caledonian Horticultural Society The garden offers the perfect setting to observe this little known and visited loch, from where there are exceptionally fine views afforded of the landmark hill, Arthur's Seat. In Winter the small size of Duddingston Loch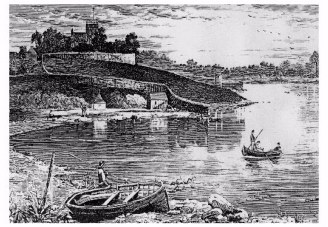 often resulted in it completely freezing over and it became a popular venue for skating and for the Scottish sport of curling. In 1790 the painter Sir Henry Raeburn used Duddingston as the setting for his famous painting of The Reverend Robert Walker known as "The Skating Minister" Before ending the evening, we will take a short walk for a celebratory "wee dram" and meal at Scotland's oldest pub "The Sheep Heid" in Duddingston village, the pub famously acquired its name from a gift given to its landlord by James VI, whose mother Mary Queen of Scots was a regular visitor. Other famous patrons have included Sir Walter Scott, J.M.W. Turner and Robert Louis Stevenson.
Day 1 Highlights:

Day 2 Highlights:

Day 3 Highlights:

Day 4 Highlights:
At Old School Tours we don't believe in advertising what seems a 'cheap price' but doesn't include many things we believe to be standard, such as entrance fees, dinners, breakfasts and quality hotels and B+B's. Each day's detail page shows the highlights of where we'll be going and below you can find the price and what it includes. We look forward to having you on our adventure!
This 4 Day Luxury tour is only £ * and includes:
3 full English Breakfasts.
4 Hot Dinners either at a fine pub, Hotel or Restaurant.
3 nights accommodations at hotels / B+B's.
Entrance fees each day to listed attractions we visit.
Full 4 days fare on air conditioned/heated luxury coach.
Two personal, educated tour guides filled with enthusiasm and good spirit, ready to make sure you are taken care of and have a good time!
What it doesn't include:
Lunches
Alcoholic beverages
Personal spending, shopping, tipping
Fares before and after the tour, to get you to and from home.
*Go here to convert tour costs to your currency: XE The World's Favorite Currency Converter Site
*Prices are at the time of publication and may vary slightly, just contact us to inquire!
*Prices are based on two people sharing (single rooms available at a supplement)
For more information see: "Making a Reservation" and "Terms and Conditions".