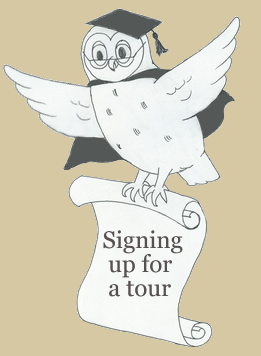 Whether its a day, weekend, short break or one of the longer excursions, Old School Tours promises to provide you with a thoroughly enjoyable, personalised and individual service. All of our tours provide a high degree of flexibility and are designed with the independent traveler in mind rather than being undertaken in large groups. For this reason we believe that the tour experience should be structured around the tourist rather than the other way around. The tours advertised can be altered to suit our clients own requirements and can be undertaken in part, so as to integrate with your own touring plans. If you are interested in any of the tours shown in this website send an email to us using our Contact page.
Most of our tours begin at a primary assembly point which will usually be within a hotel lounge. But there may occasionally be pick ups undertaken at railway stations, airports or ferry ports to take people to these assembling points depending on the level of demand. After morning coffee and introductions the tour will depart to the first destination by coach.
Touring the countryside by motor car can often be a stressful and weary experience and Old School Tours wish to encourage car drivers to take a break and come along on our tours. For this reason we will assist those with cars to find long stay parking to facilitate travel on many of our tours. This will be especially useful to those who have undertaken their own tour by car and wish to take a few days break away from the steering wheel and enjoy the countryside more fully. Look for tours with this car symbol on them for help with Long Stay Parking: (click to read about it)


Unlike many other tours, there is no initial booking arrangement involving payment of a deposit, simply contact us to sign up for a tour and we will process  your booking and allocate tickets once the tour has been confirmed and dates agreed (subject to a sufficient  number of tickets being requested). However once a tour has been confirmed, additional bookings may also possible up to 48 hrs from the tour beginning subject to full payment being received.
The tour prices shown include all entry fees, overnight accommodation, breakfasts and evening meals unless otherwise stated. Tour prices may need to be varied from the price advertised owing to increasing costs such as food and fuel; if this happens it will be made clear at the time of booking.
It should also be remembered that transportation such as taxi fares, train or bus fares to and from the tour assembly points, do not form part of the actual tour provided by Old School Tours and passengers must ensure that these are taken into account when placing a booking with us.
For additional information on the booking of tours please read the Terms and Conditions.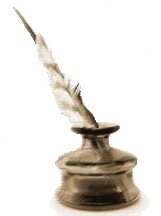 After you contact us we will get back to you ASAP to sign you up for a tour or answer any additional questions you may have.