This 2 day tour is only available for a limited time!
Do you like art? Do you like Victorian times, grand houses? Do you find steam engines and their history interesting?
This LIMITED TIME short break mini tour provides a unique insight into an early 19th century world from the perspectives of 3 very different artists and includes the grand country house Cragside.  We'll see dramatic paintings of John Martin, steam related etchings and paintings of Thomas Hair, a demonstration on woodblock printing of the 81th c and the nature engravings of Thomas Bewick. We'll visit Cragside, the design of which was the creative vision of Armstrong, a most remarkable Victorian engineer and industrialist and finish up with a fun day at Beamish open air museum with train rides, re-enactments with costumed people and livestock.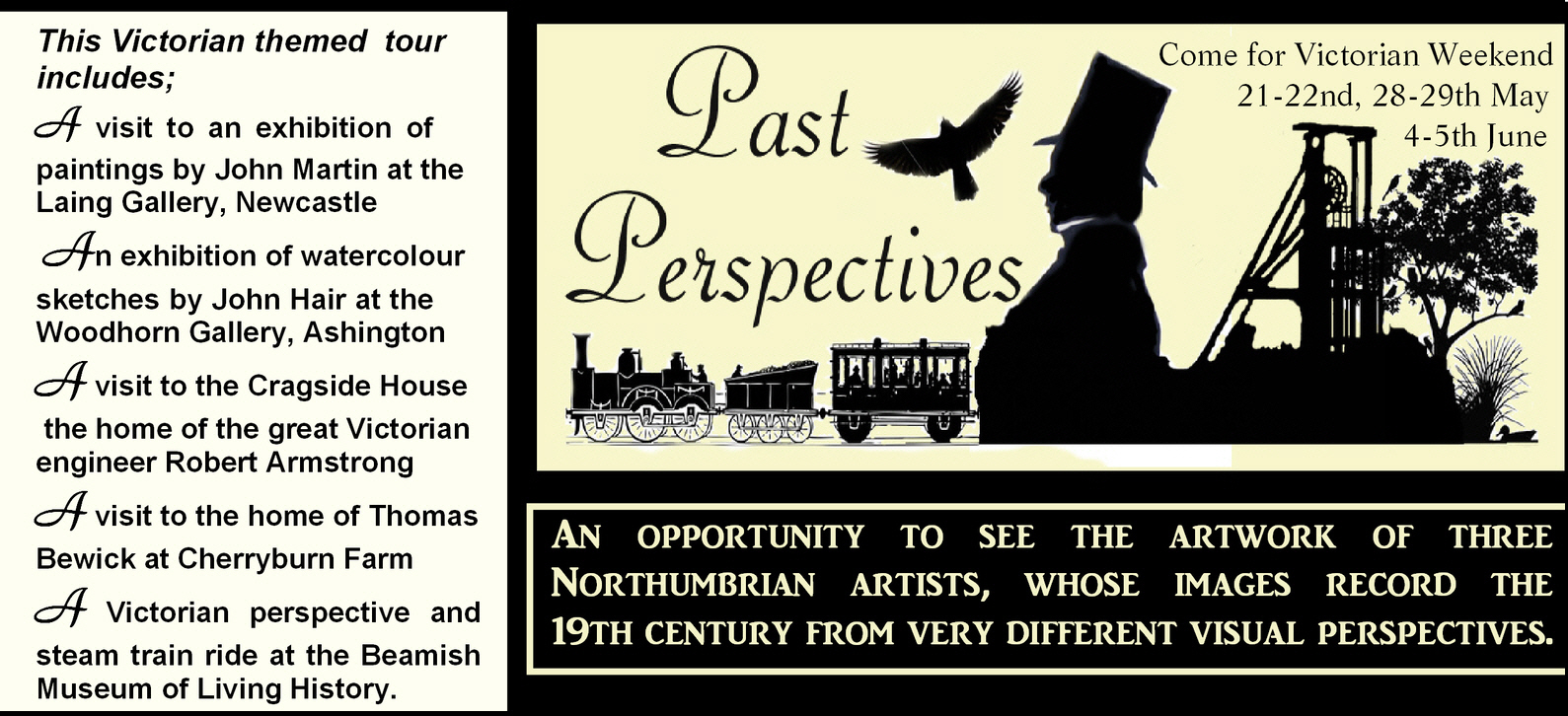 Please click on the picture below to see larger and read about each attraction and artist.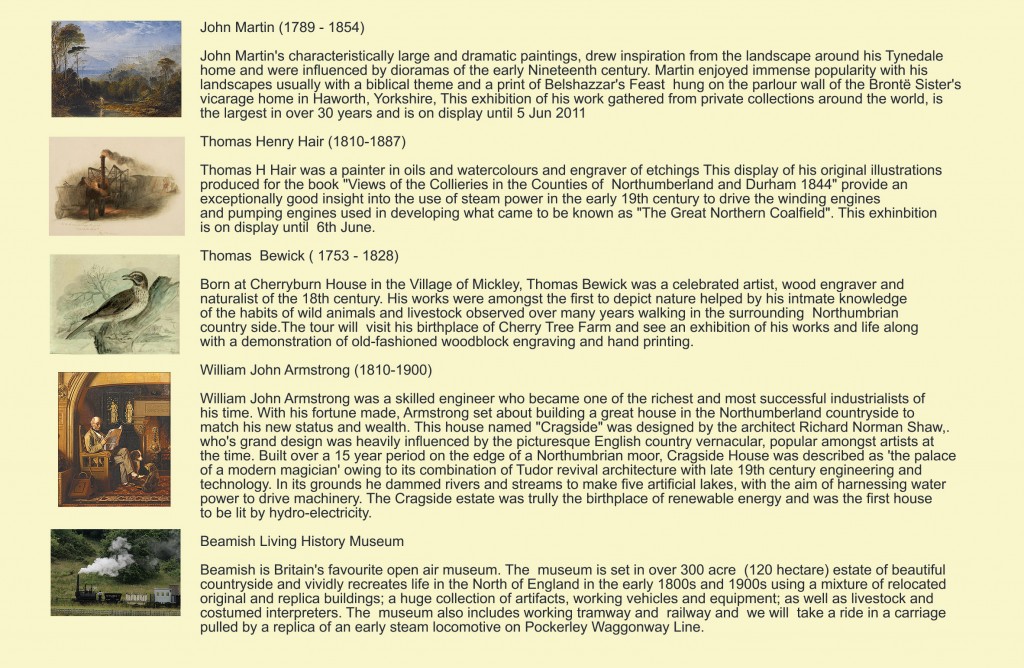 Please visit the page about this tour to see prices and features. We also offer it as a one day outing!